While certifications don't always equate to competence, an AWS Certification can correlate to a higher salary and career opportunities.
What's the value of AWS certifications? Are AWS certs worth it?
The answers to these questions will vary depending on your desired outcome. Yes, they provide loads of value beyond getting a pay raise — which we'll touch on in a second — but let's not bury the lede: AWS certifications do typically correlate to higher salaries and career opportunities.
In this post, we'll try to answer a few common questions around the value of AWS certifications:
Are AWS certifications worth it for you?
One of the most important things about certifications is figuring out:
Are they worth it?
What are your motivations? What do you hope to get out of certification?
Do certifications really matter? There's the school of thought that says certifications don't really mean anything — they're just measuring somebody's ability to take a test. That might be true in some cases, but let's look at another perspective.
In a recent 2021 Open Source Jobs Report, the hiring managers surveyed say certifications do matter. In fact, 88% of hiring managers responded that certifications are important when evaluating resumes. That's up from 57% in 2020 and 47% in 2018 — an 87% increase in just 3 years!
Why is this so? Well, when hiring managers are trying to staff a position, certification can be a filtering criteria. This is just the reality of the hiring process. You get hundreds and hundreds of resumes and you have to find a way to screen through them and separate out the best candidates. (This whole mess is why it's best to stop playing resume roulette.)
So if you're wondering if AWS certifications are worth it (and "worth it" to you means "may help advance your career or earn more money") then yes, AWS certifications are worth it.
More than 80% of people identified a higher salary as a direct result of cloud certification, our State of Cloud report found.
52% said cloud certifications expanded their career opportunities.
Likewise, one report found IT pros who gained new skills and/or certifications received an average raise of $12,000 to $13,000.
---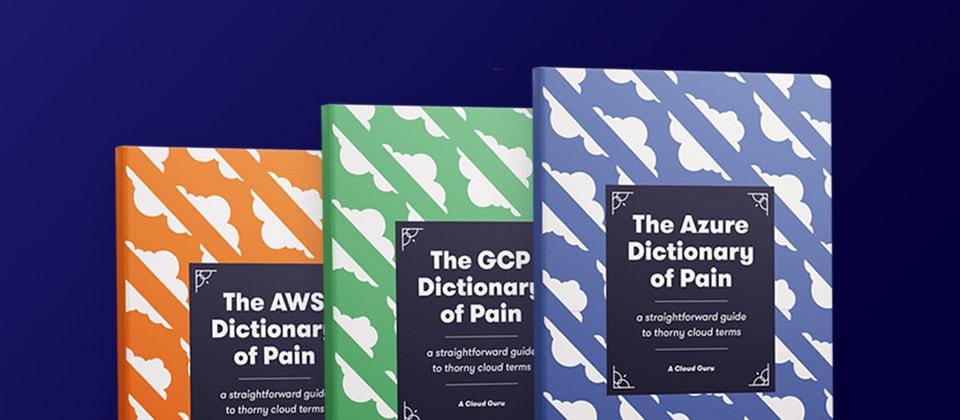 Get the Cloud Dictionary of Pain
Speaking cloud doesn't have to be hard. We analyzed millions of responses to ID the top terms that trip teams up. In this cloud guide, you'll find succinct definitions of some of the most painful cloud concepts.
---
Are AWS certifications in demand?
Cloud skills are in high demand, and, since AWS remains the most popular public cloud, AWS certifications are in demand. Our State of Cloud report finds:
82% of hiring managers say cloud certifications make a candidate more attractive.
87% of hiring managers value hands-on experience and certifications over a university degree when evaluating candidates.
There's clearly a shortage of certified AWS professionals available today. That's why people with cloud skills are able to pull in high salaries.
A 2020 CBRE report finds that demand for cloud skills continues to grow, with a 12% year over year increase over the past 12 months. It also adds: "The typical turnover rate for employees with these skills, at 42%, is well above the US average for all tech skillsets, which is another indicator suggesting robust hiring demand."
Add to the fact that cloud skills have been in demand for years (with LinkedIn listing cloud computing as one of — if not the — most in-demand hard skills for 6 years running), and the continued rising demand means the career prospects for cloud-skilled workers have never been better.
What is the average AWS certification salary?
Many AWS certifications pull in an average salary of more than $100,000, and AWS certifications are some of the top-paying certifications out there. 
According to LinkedIn, in March 2021 cloud engineers are earning an average base salary of $117,668.
CBRE reports things may be ever sweeter, finding the average salary of cloud computing pros to be $153,500.
---
WATCH: Solving The "No Experience" Cloud Hiring Problem
You can't get experience without a job. But who'll hire you without experience? Conundrum! Watch this free, on-demand webinar featuring a panel discussion on cloud career development and getting your first cloud job.
---
Why get AWS certifications?
While there are many benefits to AWS certifications, the real-world value for many is simple: certifications translate to leveling up your career with better jobs and pay increases.
Of course, certifications alone won't necessarily land you a dream job. Certs give you a comprehensive knowledge base, they may help you land interviews, and they can even help you get some jobs — specifically with MSPs.
But asking how many certifications you need to land a cloud job is typically the wrong question. After all, as touched on above (and as many people in tech will attest), just because you have a certification doesn't mean you've necessarily mastered those skills.
Whatever AWS certification or career path you choose to follow, certifications are milestones as you make progress on the path from novice to guru.
For most, AWS certifications shouldn't be the ultimate goal (unless you're just trying to be a completionist and snag all 11 of them). AWS certifications are a tool toward your goal. Maybe it's getting a new job or a promotion or pushing yourself to expand your skills.
Certifications can serve as a way to prove your skills at a glance, but you'll need to actually get hands-on with cloud to jump-start your cloud career.
That can feel like a catch-22 if you're just starting out, but the best way to find a cloud job is to stop playing resume roulette and get creative to prove you've got the skills employers seek.
How can certifications help you?
1. Language Upskill
When you're learning something new, it's important that you understand the language being used. Certifications are a good framework for learning a working language. In the case of a cloud certification, if you're going to go into a job interview and declare yourself a cloud expert, you're going to want to know that specific language. If you're coming from outside the industry, certification is a great way to upskill the terms and language you use.
2. Measurability
Certification is measurable. You're not kind of certified or part-way certified–you're either certified or you're not. Plus, the pursuit of certification gives you a specific finish line to direct your learning efforts towards.
3. Validity
Certifications offer validity–they confirm your level of baseline knowledge to a prospective client or employer.
4. Access to Communities
Certifications can also bring you into certain communities. Here at ACG we have the ACG Community Discord server. But there are all sorts of ways you can interact with fellow learners who are on their certification journey. There are also communities within the specific certification bodies. For example, AWS and Azure both have dedicated certification communities.
5. Partnership Opportunities
Many people who become certified go on to work for a consulting firm or a partner of the cloud vendor. Cloud vendors usually require a certain number of people to be certified in order to attain each tier of vendor level or partnership. Certifications for your organization can help you access a higher tier of partnership.
---
Ready to level up your AWS skills? Whether you're just starting out or a seasoned cloud pro, A Cloud Guru's learn-by-doing approach will help you master the cloud and advance in your career.
---
What's the value of an AWS certification?
There is consistent debate over the value of certifications in general. Just mention a DevOps certification, and you'll be going down a rabbit hole of think pieces from which there is no escape. Try to get a job as a network engineer without a Cisco certification, and you'll be thinking Sisyphus got off lightly.
Martin Fowler does a good job in summarizing a number of the issues people have with certifications in talking about certification vs competence. In short, he argues there is often low correlation between certification and competence, and the failure is often is that the certification does not accurately test competence for a job role.
Despite the correlation between certification and competence, there is still a huge demand for certifications. A Cloud Guru offers online hands-on training for Amazon Web Services (AWS) — plus other cloud and cloud-adjacent skills, from Microsoft Azure to Google Cloud (GCP) to Linux.
We see these types of positive messages very often.
We also see the other type of messages — when someone needs to obtain a certification to validate new skills in order to to keep their job. Like it or not, a certification is often a requirement for employment.
---
Cloud ROI: How cloud skills generate real returns
We analyzed information from nearly 100 companies to determine the impact of a commitment to cloud maturity. In this guide, see how much value companies get when investing in cloud skills and technology.
---
Should employers require AWS certifications?
In the Why Cloud Certs, Why Now eBook, we talk about how 9 out of 10 ITDMs agree that certified employees provide added value.
I see two reasons for requiring certifications. The first is that most businesses do not have an effective and cheap way to test the competence of job applicants. The second is that vendors require a minimum number of certifications to maintain partner status and gain partner benefits.
So if a business doesn't have an effective and cheap way to test the technical competence of a candidate, but there is often a low correlation between competence and certification, then shortlisting by certification surely is a fool's errand, right? A lot of organizations realize this, so will use experience rather than certifications in the shortlisting processes, but this is far from perfect either.
I'm going to avoid opening up the massive can of worms about failed hiring practices, and just leave it that the reality is that in many positions, the only way recruiters and hiring managers filter a large number of applicants easily is by using certifications.
The second factor driving the demand for certifications is the partnership requirements of vendors. For me, this is actually a good thing, but not because it gives an accurate measure of the competence of the partner in the specific vendor technology, but rather it gives a good measure of the commitment of the partner to the vendor technology.
The cost of achieving higher-level partnership status is often high, the direct training and certification costs are small compared to the higher cost of committing the time of revenue-generating employees to achieve certifications. For me, I see partnership levels not so much a test of competence, but rather a test of commitment.
We speak to a lot AWS partners about achieving partnership status, and the truly committed partners are locked in an arms race with each other to get AWS certified skills and go well beyond achieving the minimum partner certification requirements. We've seen companies get their receptionists and accountants certified in a bid to have 100% of employees certified (another argument for competence vs certification).
These companies offer cash incentives, pay increases, and will prefer certified candidates when hiring over non-certified candidates.
My personal view of AWS certifications and the competence vs certification argument is that the AWS associate certifications should be treated like a driver's license. Assume the individual has a basic level of competence with AWS, but I wouldn't throw them the keys to a Porsche GT2 on day one.
There's never been a better time to get AWS certified
The other side to the certification argument is: what downside is there to getting certified?
Historically, the time and cost of attending classroom-led training was a big barrier. But with online learning platforms like A Cloud Guru, an individual can get AWS certified at their own pace.
Either way, until hiring practices are improved, expect certifications to be around for a long time. And with affordable and even free cloud certification training options like ACG and the ability to get certified from anywhere, there are fewer excuses than ever to get certified.
Are you looking to begin your AWS career or take your skills to the next level? Our AWS learning paths offers customized paths to excel your cloud journey!