What's up in the world of Azure this week? Since I saw you last, I have been turning over any cloud I've come across to make sure you only get the best cloud news from Microsoft. I found a new Azure certification, a massive attack on Azure, and some more Function features.
Read on for more!
AZ-305 Azure Solutions Architect Expert certification
Remember a couple of weeks ago we got AZ-800 and AZ-801? I spoke to Orin Thomas about it, and I thought that was the last major certification we would see for a while. Well, not so!
This week we got news of the AZ-305 Designing Microsoft Azure Infrastructure Solutions. At the same time, we found out that the current AZ-303 and AZ-304 will retire at the end of March 2022.
The main question I have gotten so far about the exam is "What if I have already passed AZ-303, but not AZ-304?"
You have two choices: Either take AZ-305 or AZ-304 before March 31, 2022. Both options will earn you the Azure Solutions Architect Expert certification.
If you were planning on taking AZ-303 and AZ-304, but you don't have AZ-104 Azure Administrator Associate, then you need to get moving. You will not be allowed to take AZ-305 without AZ-104.
In short: To earn Azure Solutions Architect Expert certification you need
AZ-104 and AZ-305, or
AZ-303 and AZ-305, or
AZ-303 and AZ-304
If you are super eager, the new AZ-305 exam will be available in beta from November 16, 2021. More info here.
---
Want to learn more about cloud security? Check out this month's free ACG courses for a security-focused smorgasbord of cloud learning. Just create a free account and dive in. No credit card required!
---
Business as usual despite 2.4 Tbps DDoS attack
In the first half of 2021, there was a reported 25% increase in Denial-of-service attacks on Azure compared to Q4 of 2020. This week we then learned of the biggest single DDoS attack on Azure.
In the last week of August, a 2.4 Tbps DDoS attack on a European customer was detected. This is 140% higher than 2020's 1 Tbps attack and higher than any network volumetric event previously detected on Azure.
The attack traffic originated from approximately 70,000 sources and from multiple countries in the Asia-Pacific region, such as Malaysia, Vietnam, Taiwan, Japan, and China, as well as from the United States.
As I mentioned last week when talking about how to not get DDoS'ed with Azure, there are some pretty serious DDoS protection measures on Azure, and they also deflected the attack this time.
How did Azure do this? In this case, attack traffic which originated in the Asia-Pacific region and the United States did not reach the customer region but was instead mitigated at the source countries. Azure identified the attack and stopped the traffic before it even got to the destination.
It is very cool that cloud computing can be used to both scale applications massively, as well as protect from attacks to the extent that we never even notice. More details here.
---
Your keys to a better career
Get started with ACG and transform your career with courses and real hands-on labs in AWS, Microsoft Azure, Google Cloud, and beyond.
---
Public preview: Dynamic concurrency in Azure Functions
And finally, another piece of Azure Function news. This week, dynamic concurrency was released in a public preview.
Dynamic concurrency can improve the performance of your applications by optimizing the throughput for each instance and make real-time adjustments to your concurrency settings as your load patterns change over time.

As opposed to static concurrency for Azure Functions, the dynamic model can provide a much simpler configuration, as the system learns the optimal values for your workload over time. You also get healthier instances, as they are less likely to take on too many tasks and get overloaded.
If you have Azure Functions that run a lot, then this could be an improvement to the performance of your applications. Try it out today.
Keep up with all things Azure
Before I wrap up, I wanted to mention that the Introduction to Azure Security course is free all this month on A Cloud Guru. This course is a great way to get the right start to Azure security. To check it out, just create a free account and start learning now.
Want to keep up with all things cloud? Subscribe to A Cloud Guru on YouTube for weekly Microsoft Azure news (plus news from those other cloud providers too). You can also like us on Facebook, follow us on Twitter, or join the conversation on Discord!
As we say on the A Cloud Guru team when we were just about to settle in for a smooth end to the year with no new certifications: "Seek and you shall cloud". Keep being awesome, cloud gurus!
---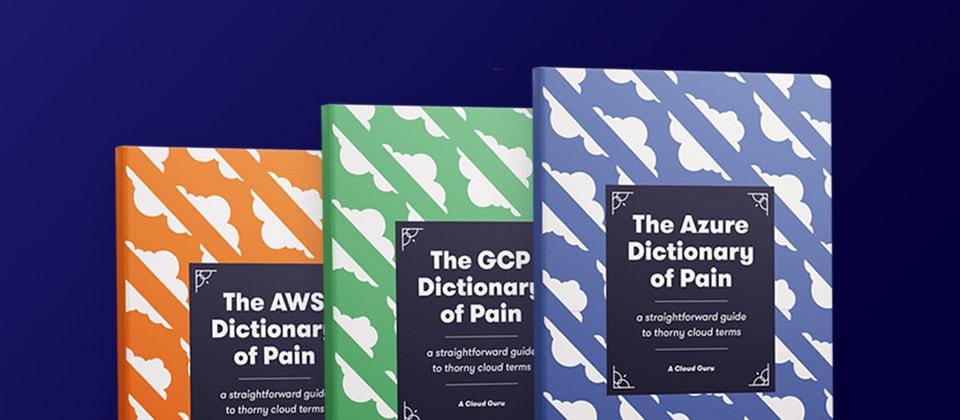 Get the Azure Cloud Dictionary of Pain
Speaking cloud doesn't have to be hard. We analyzed millions of responses to ID the top concepts that trip people up. Grab this cloud guide for succinct definitions of some of the most painful terms in Azure.