How many CPU cores do you think the number one supercomputer in the world has, the Fugaku A64FX? The answer is at the end of the post. But first, I have some Citrix goodness, Web, Pub and Sub, as well as some serious computing power in the cloud. This is your round-up of what's going on with Azure this week.
---
Accelerate your career
Get started with ACG and transform your career with courses and real hands-on labs in Microsoft Azure, AWS, and beyond.
---
Citrix supports Virtual Apps and Desktop services on Azure VMware Solution
Citrix has been used for centuries to virtualize desktop environments for large organizations. Okay, maybe not centuries, but a long time. It is one of the industry standards for enabling large, secure, and distributed corporate infrastructures.
One of the most popular products is the virtual apps and desktops service, which allows users to connect to apps and desktop experiences no matter which device they are on.
And yes, you guessed it. This service is now available on Azure through using a VMware solution. As Microsoft marketing likes to say, you can "lift and shift your vSphere based Citrix workloads to Azure VMware Solution and continue to leverage existing VMware and Citrix tools and expertise for operational consistency." (Wow, that tasted like proper marketing speak.)
This service is now in general availability, and — combined with the recently announced Azure Virtual Desktop for Azure Stack HCI — Azure now has a great range of Desktop-as-a-Service. Yep, that is a thing.
---
Want to learn more about cloud development with Azure? Check out this month's line-up of free ACG courses, including our shiny, new AZ-400 DevOps certification exam course. Just create a free account and level up. No credit card required!
---
Build real-time web apps with Azure Web PubSub
The Azure Web PubSub is finally in general availability. This is a fully managed WebSocket-based service that lets you easily build "real-time web applications like live monitoring dashboards, cross-platform live chat, real-time location on maps, and more."
This move to GA is awesome for three reasons:
The SLA for availability is now 99.9%, so you can depend on it for production.
There are now many more Azure regions that support the service.
Security is vastly improved.
Top of the list is Azure Active Directory support to use single sign-on and more. You can also use private endpoints, there are more API endpoints, and the Azure CLI now . . . well, works.
On top Azure has released a bunch of triggers and bindings to use with Azure Functions more easily, and you know I love a fantastic Function feature. But there is also integration with other Azure services, like Azure Static Web Apps, Azure API Management, Azure Application Gateway, and Azure Monitor.
That's PubSub. Try it out today.
---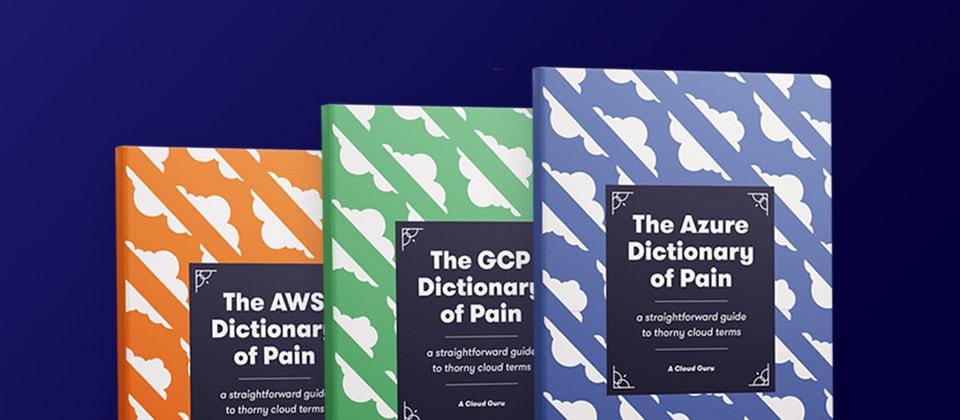 Get the Azure Cloud Dictionary of Pain
Speaking cloud doesn't have to be hard. We analyzed millions of responses to ID the top concepts that trip people up. Grab this cloud guide for succinct definitions of some of the most painful terms in Azure.
---
Microsoft expands its AI-supercomputer lineup with general availability of the latest 80GB NVIDIA A100 GPUs in Azure
There is finally another VM for Mark Russinovich to play Tetris on!
The brand-new virtual machine series in Azure, the NDm A100 v4 Series, featuring NVIDIA A100 Tensor Core 80 GB GPUs is here!
Yes, you heard correctly: 80GB GPU. We can really start mining some Bitcoi– hang on. Oh, they're not for crypto-mining. Whoops!
We can now train highly complex machine learning models by using one or more of the new VMs. Yep, you can link up to eight of them and get a huge amount of computing power. RAM available to the virtual machine has also increased to 1,900 GB per VM. That should just be able to run Chrome with four tabs open. After all, it is now part of four supercomputers on the TOP 500 list of such engineering achievements, taking spots 26 to 29.
If you want to try out the new VM, it is available on Azure; however, pricing might be an issue. While I can't find any cost breakdowns for it, the 40 GB version back in June was about $25,000 USD per month. So don't just spin one up.
You didn't read the whole thing, did you? You just want the answer to the question at the start. It is 7,630848 cores. Which is a lot! It is more than three times as many as number two on the list as well.
As we say on the A Cloud Guru team when we have to ask the team what the best news story is this week because someone didn't read up on the Citrix products: "Seek and you shall cloud." Keep being awesome, cloud gurus!
Want to keep up with all things cloud? Subscribe to A Cloud Guru on YouTube for weekly Microsoft Azure news (plus news from those other cloud providers too). You can also like us on Facebook, follow us on Twitter, or join the conversation on Discord!