In this post, we'll talk about what Amazon QuickSight is, the features of this cloud-based business intelligence tool for data visualization, and more.
Contents
Making analytical decisions from data is an important and integral step to ensure the growth of businesses. Most of an organization's data is spread across multiple data sources, including databases, data lakes, and data warehouses. And making analytical decisions from all of this data in an easy-to-understand, interactive, and visual way can be difficult to do.
This is where Amazon QuickSight comes in.
What is Amazon QuickSight?
Amazon QuickSight is a fully managed cloud-scale business intelligence service that is powered by machine learning and allows you to create data visualizations and dashboards for the people you work with, wherever they are. It's a competitor to business intelligence tools like Tableau and Microsoft's Power BI.
AWS QuickSight allows you to connect your data from many different data sources. It also provides user-management tools to scale from just a few users to tens of thousands of users — all of this with no infrastructure to deploy and manage yourself.
Amazon QuickSight was originally announced at re:Invent 2015, and its claim to fame is to provide a faster, easier-to-use business intelligence tool compared to other tools in the market. Another big selling point? QuickSight is cost-effective, offering cheaper pricing per user compared to other business intelligence tools.
Amazon QuickSight at a glance
Fully managed cloud-scale AWS BI tool
Create data visualization and dashboards for your users
Connect QuickSight to many different sources
User-management tools are provided to easily manage and scale your users
SPICE is an in-memory engine for faster data retrieval
Low-cost price per user
Easy-to-use interface for creating data analysis, data visualizations, and dashboards
---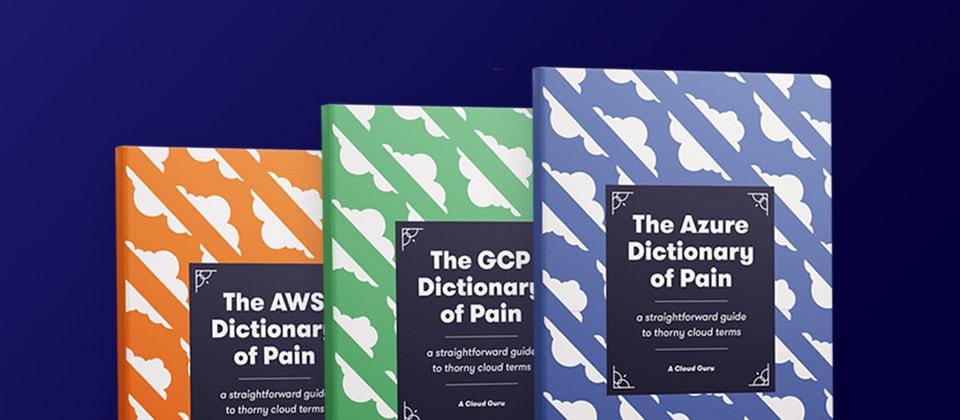 Get the Cloud Dictionary of Pain
Speaking cloud doesn't have to be hard. We analyzed millions of responses to ID the concepts that trip people up. Grab this cloud guide for succinct definitions of the most painful cloud terms.
---
How does QuickSight work? What is AWS SPICE?
QuickSight uses an in-memory engine called SPICE, an acronym for "super-fast parallel in-memory calculation engine." That's a fancy way of saying that the data that makes up the visualizations are stored in-memory, so it's faster and easier to retrieve than having to query the original data source each time. It's engineered to rapidly perform advanced calculations and serve the data.
What kind of data can you use with QuickSight?
With QuickSight, you can include AWS data, third-party data, big data, spreadsheet data, SaaS data, B2B data, and more. If you've got data, then QuickSight will help you build interactive dashboards and make your data look pretty quick.
Interface / workspace / analysis
QuickSight offers an easy-to-use interface where users can easily connect their data, create analysis and visualizations, and then publish those results to an interactive dashboard, to be viewed by users or embed those dashboards into other websites and other apps.
Demo of Amazon QuickSight
To see AWS QuickSight in action, check out the demo below.
Amazon QuickSight Editions
Depending on your business needs, QuickSight offers two separate editions, each with its own set of features and costs.
QuickSight Standard Edition: The standard edition is ideal for personal data analysis and exploration
QuickSight Enterprise Edition: Just like most software upgrade models, the enterprise edition has all the features that the standard edition has, plus more. The enterprise edition is built for large scale BI deployments.
Understanding your business needs will help you determine which edition you'll want to use.
For example, if you want to embed your dashboards into a website or authenticate your QuickSight users using Active Directory, you'll need the enterprise edition. But if you just want to create on-the-fly analysis and visualizations of spreadsheets or CSV data, then the standard edition might be right for you. Whichever you choose, you can always start a 60-day free trial. You can also upgrade from standard to enterprise edition at any time, where all of your authentication details and user data will be seamlessly migrated to the enterprise.
When you first get started with QuickSight you'll need to select a standard edition or an enterprise edition. Now, let's talk about the cost.
AWS QuickSight pricing and costs
Contrary to the name QuickSight, you may need to take a slow look over the pricing of QuickSight to determine how and what you'll be charged for.
Amazon QuickSight isn't free, but there are multiple pricing options that vary depending on your needs.
AWS QuickSight standard edition costs
Let's first talk about the cost of the standard edition.
When you first get started, you'll be set up with one free user with 1 GB of AWS SPICE capacity. After that, the pricing of users will be $9 per user per month with an annual subscription.
If you decide to pay month-to-month, the price is going to be $12 per user per month. You also pay for the SPICE capacity. Luckily AWS gifts each user 10 GBs of SPICE capacity upfront for free. However, an additional capacity cost is 25 cents per GB for any additional capacity.
AWS QuickSight enterprise edition costs
Now let's talk about the cost of the enterprise edition.
Similar to the standard edition, you'll be set up with one free user with one GB of SPICE capacity. After that the pricing of the enterprise edition of QuickSight is a bit more complicated and is broken down into two categories of users: readers and authors.
A QuickSight reader is a reader who consumes interactive dashboards. Readers can log in and view shared dashboards. They can filter data, drill down to details or export the data as a CSV file using a web browser or a mobile app.
Authors, on the other hand, have the ability to set up data imports, create and publish interactive dashboards, set up email reports, as well as manage users, and more.
If your QuickSight account requires reader access, you'll have two options:
Option one is good if your user base is predictable. The cost is 30 cents per session, where one session is 30 minutes and starts when a reader logs in and starts to interact with the dashboard. You only pay for the time the reader is logged in and is interacting with the dashboard. The most you will pay per user is $5 per month. This is when the reader reaches or exceeds 17 sessions. So, the less usage frequency equates to cheaper costs, and the most you'll pay per user is $5 per month.
Every QuickSight account has authors, and the pricing for authors is on a per-user basis. The cost starts at $18 per user, per month with an annual subscription. And the price increases to $24 per user per month. If you decide to pay month to month, each user is given free 10 GBs of SPICE capacity and it costs 38 cents per GB for additional SPICE capacity.
Like most AWS services, QuickSight pricing can be complicated. Luckily, both editions provide a 60-day free trial where you can set up readers and author users for your team and organization. After that, you can start to monitor and understand the total usage. This will help you build out a pricing-per-month model that you'll be charged.
---
What's better than picking up new tech skills? Doing it for free. Check out this month's free cloud courses.
---
Benefits of using Amazon QuickSight
Here are 6 benefits to using Amazon QuickSight.
You can get blazing fast responses when the data is retrieved to build dashboards.
You can combine a variety of data from a variety of sources into a single analysis.
You can easily publish dashboards and easily control features available in those dashboards.
You can take advantage of automated and customizable data insights that are powered by machine learning. This means you can take advantage of forecasting, identifying any outliers, anomaly detection, finding hidden trends, and use these to act on key business drivers (enterprise edition).
The ability to federate users, groups, and single sign-on with IAM Federation, SAML, open ID connect, or AWS Directory Service for Microsoft Active Directory (enterprise edition).
For security, you have the ability to grant granular permission to AWS data, grant row level access, encrypt the data at rest, and also access private data on-prem or in AWS virtual private cloud (or VPC).
Pros and cons of Amazon QuickSight
The SPICE engine allows you to take advantage of blazing-fast responses when interacting with dashboards. Its integration with AWS data sources and non-AWS sources is simple and easy to set up.
The interface that AWS provides is intuitive, and it's easy to learn how to use. They make it pretty simple to create some stunning visualizations.
As a BI tool, there is no need to license software and set up and maintain infrastructure. And finally, you only pay for what you use. Even if you have an unpredictable number of users, the pay-per-session pricing model is cost-effective. There are no upfront costs or long-term commitments.
Now for some of the cons:
QuickSight does have a variety of visualization types. However, some useful visualization types are notably missing. For example, candlestick graphs, Gantt charts, and high and low close charts. As QuickSight grows as a service, more of these visualization types may be integrated. So stay tuned.
Another con is how data that is stored in SPICE is refreshed. Depending on your QuickSight edition subscription, your dashboards can be automated to refresh at a minimum of every hour. If you have a need to create real-time dashboards and visualizations, event-driven-based architectures will need to be used to automate the refresh of your SPICE data sets. For example, using AWS Glue and Lambda to create an ETL pipeline to automatically refresh your SPICE datasets.
AWS QuickSight vs Tableau
QuickSight is a lightweight and easy-to-use BI tool. But Tableau is generally considered more powerful and even easier to use than AWS QuickSight. However, it comes with a cost, asTableau can be the more expensive option.
Tableau tends to be more popular in enterprise organizations, while AWS QuickSight is sometimes preferred in SMB organizations.
AWS QuickSight is often preferable over Tableau if the source of your data is from AWS. If data is stored elsewhere, the desired features should be weighed against the cost of each option.
If your organization is experimenting with different BI tools, then give QuickSight a trial and see if it meets your needs. Especially if your data is stored in AWS data sources, QuickSight can easily be set up and also at a low cost.
If your organization is already using another BI tool, the pricing model and fully managed features of QuickSight could help save your organization time and money. Depending on the complexity of your data analysis and the types of visualizations you need to build, QuickSight may or may not meet your needs. But you can still go ahead and give QuickSight a trial and see what you think.
Learn more about Amazon QuickSight
To learn more about how to use Amazon QuickSight, check out ACG's AWS Certified Solutions Architect – Associate (SAA-C02) and AWS Certified Data Analytics – Specialty courses.
Not sure which AWS certifications are right for you? Check out our AWS learning paths, or start down your road to cloud greatness in our AWS Data learning path now.
---
The key to cloud success
Learn faster. Move faster. Get started with ACG and transform your career or business with courses and real hands-on labs in AWS, Microsoft Azure, Google Cloud, and beyond.
---
Amazon QuickSight FAQs
Is AWS QuickSight free?
Amazon QuickSight is not free, but there are multiple pricing options that vary depending on your needs. For the standard edition, pricing starts at $9 per user per month with an annual subscription ($12 per user, per month if paid on a month-to-month basis).
What are some of the benefits of Amazon QuickSight?
Amazon QuickSight is fast, cost-effective, and offers an easy-to-use interface for creating analysis, visualizations, and dashboards.
What is AWS SPICE?
SPICE is QuickSight's in-memory engine. SPICE is an acronym that stands for "super-fast parallel in-memory calculation engine." This allows for visualizations to be stored in-memory, making them faster and easier to retrieve.
What is the difference between QuickSight vs Tableau?
Tableau is often considered more powerful and easier to use than AWS QuickSight, but it can also be the more expensive option. AWS QuickSight may be a better choice for organizations with AWS data sources.
How do you use Q in QuickSight?
Amazon QuickSight Q allows business users to find answers to questions without input from BI teams. To ask a question, users type in the questions via the Amazon QuickSight Q search bar. Q providers auto-complete suggestions and uses machine learning to understand intent and interpret the data to create answers to the question.