Big news in the world of Google Cloud in the form of what might seem like a little certification. Google has unveiled a new certification — the Cloud Digital Leader certification.
Azure has the AZ-900 Microsoft Azure Fundamentals, AWS has the Certified Cloud Practitioner (CCP), and now Google Cloud has the Cloud Digital Leader, which is currently in beta. Registration for the beta exam is already closed, but general registration for the exam will open in June 2021.
---
"This foundational-level certification may be the most significant thing that Google has ever done to bring people into the GCP ecosystem."

– Mattias Andersson
---
This foundational-level cert is the first of its kind for GCP. It's "job-role agnostic," requires zero hands-on experience with Google Cloud, and there are no prerequisites to sitting the exam — which can be taken remotely.
The Cloud Digital Leader certification replaces the Associate Cloud Engineer certification as the most junior-level cert offered for GCP. It recommended at least six months experience building with Google Cloud.
---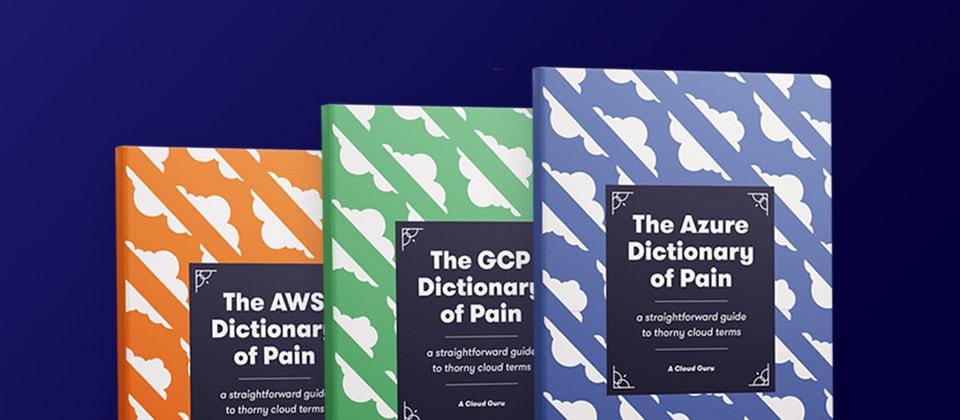 Get the Cloud Dictionary of Pain
Speaking cloud doesn't have to be hard. We analyzed millions of responses to ID the concepts that trip people up. Grab this cloud guide for succinct definitions of the most painful cloud terms.
---
Why are foundational-level certifications a big deal?
If you're trying to figure out which Google Cloud certification is best for you, you might be wondering why this intro-level certification is a big deal.
As ACG's Mattias Andersson puts it: "This foundational-level certification may be the most significant thing that Google has ever done to bring people into the GCP ecosystem."
Why? Few people use intro-level certs like this to flex their skills. Instead, newcomers and non-technical folks use them as a guide for learning. These beginner-friendly, not-so-scary certifications are a perfect starting point for those new to cloud and help people build the framework for understanding how the cloud works.
But if you're technical, why should you care about this certification?
Back to Mattias again: "Imagine if every person at your work—everyone—actually understood the basics of cloud. You could spend less time and energy re-explaining the same things and correcting misunderstandings based on assumptions of how technology used to work. Being able to speak 'the same language' lets teams understand technology and communicate intelligently about it."
What's a Cloud Digital Leader?
Google says a Cloud Digital Leader can "articulate the capabilities of Google Cloud core products and services and how they benefit organizations. The Cloud Digital Leader can also describe common business use cases and how cloud solutions support an enterprise."
In the Cloud Digital Leader exam guide, Google points out that this person needs to understand some key tradeoffs, including the ones "between costs versus responsibility" and "between level of management versus flexibility when comparing cloud services." The exam also gets into the shared responsibility between Google and users to manage Google Cloud security and other aspects of systems built.
Looking to pick up the basics of Google Cloud? Check out our free Google Cloud Concepts course or our more in-depth Crash Course on Google Cloud Platform course.
---
Get more than certified.
Join A Cloud Guru and get access to courses, hands-on labs, quizzes, and learning paths, which take you step-by-step from novice to guru in your chosen area of the cloud. Get a 7-day free trial or check out our free courses.