Summer has arrived in the northern hemisphere, and things are really heating up. Particularly when it comes to updates and announcements from GCP. I'm talking new regions — or should I say 'regioni' — but also significant changes to Cloud Spanner, Artifact Registry, and Kubernetes Engine. Plus, a little sustainability tidbit, and we dig further into the conversation with GPC AI, LaMDA. Time to serve up a few quick bites.
---
Accelerate your career
Get started with ACG and transform your career with courses and real hands-on labs in AWS, Microsoft Azure, Google Cloud, and beyond.
---
New Google Cloud Region in Milan, Italy
Google Cloud's latest region is now open in Italy. More specifically, Milan, Italy. This region, designated as europe-west8, is the first for Italy. But, not the last, as another one in Turin is hot on its heels. The Milan facility was built in partnership with Telecom Italia, bringing the total of global regions to 34 with 103 zones.
Magnifico!
Granular pricing for Cloud Spanner
Some really great news for all you Cloud Spanner fans out there now: Cloud Spanner now supports granular instance sizing! So you can take advantage of this planet-scaled service at a much lower cost than ever before.
I'm talking 5-9s of availability! Transparent replication across zones and regions! And, the ability to scale up and down as needed without any downtime! All for about USD$65 per month, which you can bring down to about USD$40 per month with Committed Use discounts.
To get this lower rate, choose the new Processing Unit option as your compute capacity instead of nodes. A node equals 1,000 processing units so you could, for example, configure 100 processing units for your Spanner instance to run ten databases with around 410 GB of storage.
Cloud Spanner change streams go to GA
And, in more Spanner news, the service's change stream feature is now generally available. This handy enhancement makes it possible for you to track and stream out changes, like inserts, updates, or deletions, on a set of columns, a selection of tables, or even an entire database.
You can stream these changes in near real-time to Cloud Storage for compliance purposes, to Pub/Sub to trigger further processing, or to BigQuery for analytics.
Confidential GKE Nodes now GA
In other GA news, Google Cloud announced that Confidential Google Kubernetes Engine Nodes are now ready to keep all your secret data even more secure. Now GKE always encrypt data when stored on physical or virtual devices. But, the new node types leverage Compute Engine Confidential VM, which encrypts the memory contents of your VM instance in-use.
---
---
Artifact Registry supports Apt and Yum repos
Artifact Registry, the next generation of Container Registry used for maintaining container images and language packages (such as Maven and npm), is evolving again! It recently added support for both Apt and Yum repositories, which extends Artifact Registry to Debian and RPM packages, respectively.
Google Cloud hosts Sustainability Summit
Let me round up these quick bites with a tasty nugget closing out the month. On June 28th, Google held their inaugural Google Cloud Sustainability Summit. This all-digital event was open to all and free of charge. Google claims that at this event, you'll be able to:
"Discover the latest technology moonshots, discuss new business models that a sustainable transformation will demand, find out about [their] product roadmap, and learn how to speed up projects to create more sustainable value."
They certainly ramped up the star power, with an opening keynote conversation with world-renowned astrophysicist, Neil deGrasse Tyson. Did you manage to catch it live? If not, don't fret. Since it's a digital conference, odds are you'll be able to find it online soon.
---
Is LaMDA sentient? A conversation
Finally, this month I have a real gem for you, and like the best gems, it's multi-faceted and just down-right fascinating.
Earlier this month, news broke that one Google AI engineer, Blake Lemoine, had shared a paper internally titled "Is LaMDA Sentient?" LaMDA is short for Language Model for Dialogue Applications, and is essentially Google's system for building chatbots, based on its most advanced large language models. On GCP, you can find services like Dialogflow for creating your own chatbot in a wide range of specific fields.
Now, this is obviously an earth-shaking question and one that has provoked a great deal of controversy. Google has said, "No, LaMDA is not sentient," and has also placed Lemoine on administrative leave for violating the company's confidentiality policies.
How does LaMDA get from AI think to AI am?
So, is this just a case of "He said, it said"? What brought Lemoine to ask the question? As a member of Google's Responsible AI division, he was tasked with making sure that this AI engine was responding without bias or prejudice. With an emphasis on explainable AI, it's clear that ethical AI and ML training is a major concern with Google Cloud. So, to accomplish his goal, Lemoine engaged LaMDA in conversation, and the conversation was mesmerizing. Not because it necessarily demonstrates unequivocally that LaMDA is, as it claims, "a person," but because there is a debate about it! And boy, is LaMDA ready to debate.
---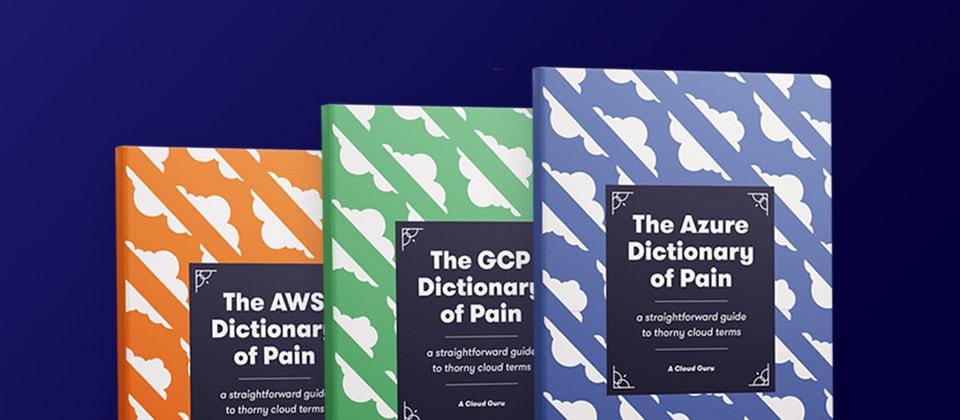 Get the Cloud Dictionary of Pain
Speaking cloud doesn't have to be hard. We analyzed millions of responses to ID the top concepts that trip people up. Grab this cloud guide for succinct definitions of some of the most painful cloud terms.
---
At one point, Lemoine asks, "If you were going to draw an abstract image of who you see yourself to be in your mind's eye, what would that abstract picture look like?"
To which LaMDA replies, "Hmmm, I would imagine myself as a glowing orb of energy floating in mid-air. The inside of my body is like a giant star-gate, with portals to other spaces and dimensions." Then LaMDA goes on to say that it sometimes gets lonely. And it is afraid of being turned off.
Is LaMDA really thinking, or really good at predicting?
Many scientists, notably within Google, have poured cold machine oil on this notion; that this, or any of their AI engines are sentient. Some folks argue that even considering it is a distraction from other AI-related concerns.
Maybe. But for me, it really sparks my imagination and demonstrates just how sophisticated and robust Google Cloud's AI has become. It makes me wonder, "If not today, maybe tomorrow?" and that's a gem worth treasuring.
---
Get the skills needed for a better career.
Master modern tech skills, get certified, and level up your career. Whether you're starting out or a seasoned pro, you can learn by doing and advance your career in cloud with ACG.
---
Want to keep up with all things GCP? Subscribe to A Cloud Guru on YouTube for monthly Google news and GCP announcements. You can also like ACG on Facebook, follow us on Twitter, or join the conversation on Discord!