It's been a big month for Google Cloud Platform pricing change announcements. Often, when price changes trend up we want to run for the hills, but they might not be as bad as we fear. So let's keep a level head and break down these new announcements.
A quick note before we dive in – this is advanced warning about changes that will come into effect from October 1, 2022. Google have emailed customers about these GCP pricing changes, including the theoretical impact to specific bills, so ask whoever is in charge of your own GCP billing to find out the impact of your personal situations.
Want these Google Cloud Platform pricing breakdowns in video form, plus even more Google Cloud news? Check out our most recent episode of GCP This Month.
---
Your keys to a better career
Get started with ACG today to transform your career with courses and real hands-on labs in AWS, Microsoft Azure, Google Cloud, and beyond.
---
Changes to Google Cloud Storage pricing
The first thing to cover is the GCP pricing change to Google Cloud Storage's multi-region buckets. Google Cloud will now make customers pay for data replication of cloud storage buckets, much like other cloud providers do. Google will begin charging 2 cents per gigabyte to replicate data in the US- and EU-based multi-regions and dual-regions. Replication for such regions in Asia will cost 8 cents per gigabyte, and this charge will trigger whenever you write data into these buckets. On top of that, all data reads from multi-regions will also come with a cost – so no more free reads from Google Cloud services located in the same continent. Prices here range from 2-14 cents per gigabyte, depending on the locations.
There are also a bunch of changes for the storage-at-rest pricing for multi-regions. These are mostly increases, but you'll find some decreases thrown into the mix too. There are also some changes to operations – the part of the pricing where you're billed by how many requests you make rather than the size of the objects. Be sure to check out the specifics in Google's "Announcement of upcoming pricing changes for Cloud Storage" article.
In a way, I find it a bit simpler to think of this sweeping set of price changes to multi-regions more like a service deprecation. Google Cloud Storage Multi-Region version 1 is end-of-life and going away, and the completely different Google Cloud Storage Multi-Region version 2 will take its place on October 1. Different service, different pricing. So you should figure out what to do about your system's architecture and make sure your data is somewhere that you'll be happy for it to live after that time.
An update to Storage Transfer Service charges
And now for the good part of the price change announcements – from April 2, 2022 to December 31, 2022, transfers using Storage Transfer Service won't result in Cloud Storage transfer charges between Cloud Storage buckets.
Google's Storage Transfer Service is all about managing the hassle of moving your data around, for you. It is generally free, but because it does a bunch of stuff for you in Cloud Storage, that can result in charges. Well, those charges are being waived until the end of 2022, including:
Rewrite operations to move data between Cloud Storage buckets
A GetObject request per object transferred
Retrieval charges when reading Nearline, Coldline, and Archive storage class objects
Network egress charges when transferring between different locations
Listing operations at source and destination
Early deletion charges when removing objects earlier than their minimum retention times.
This is your chance to rearrange things, like buckets or objects, that you eventually realized had the wrong storage class but couldn't justify changing because of the early deletion charges.
Changes to Persistent Disk pricing
Another set of GCP pricing changes will apply to Persistent Disk snapshots. By nature, these changes are way less likely to matter to your overall bill (I mean, you're not generally using disk snapshots for general data storage, now, are you?), but you should know that the prices are going up. Regional snapshot prices are almost doubling, and multi-regional ones are going up two-and-a-half times, and any restores from multi-region snapshots will now incur cross-region data transfer costs.
As an attempt to counterbalance, Google has also announced a new 90-day-minimum "Archive" class of snapshots that will be slightly cheaper than the original prices for the normal ones. Archive snapshots are due to release later in 2022.
---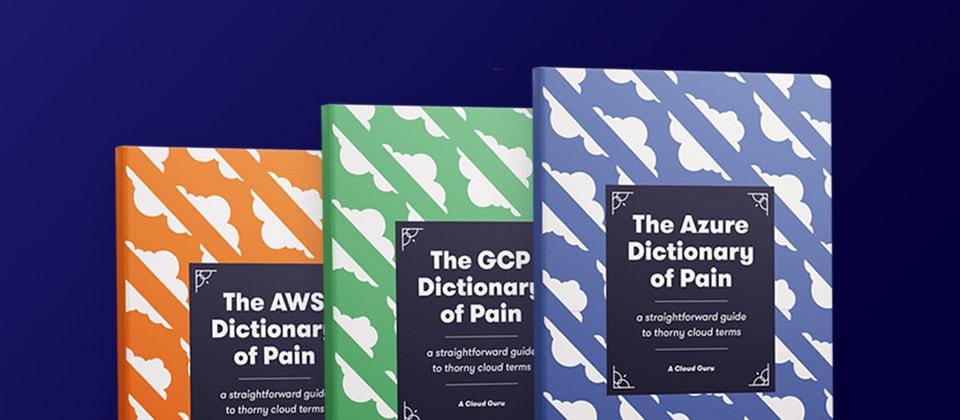 Get the Cloud Dictionary of Pain
Speaking cloud doesn't have to be hard. We analyzed millions of responses to ID the top concepts that trip people up. Grab this cloud guide for succinct definitions of some of the most painful cloud terms.
---
Changes to Cloud Load Balancing pricing
The last big price increase I want to cover is for Cloud Load Balancing (CLB). Previously, Google's CLBs only charged for the volume of incoming data, and not outgoing, which is definitely not the case with other clouds. Well, this gap is being closed and Google will start charging symmetrically for both ingress and egress data processed by the Cloud Load Balancer.
It may seem like charging for something that was previously "free" is a big deal, but let me explain why it's actually not. "Free" in this case really means that it was "included", that is, included in the general cost of data egress from GCP. And since these new CLB egress fees are still an order of magnitude smaller than the ones you're already paying, this won't have nearly as large of an impact on your bill as other GCP price changes could. Sure, the cost is definitely going up, but not proportionally as much.
Cloud Spanner Committed Use discounts
Let's finish up with some happy news about pricing! If you use the Cloud Spanner relational database to take advantage of its infinite scalability and up to 99.999% availability guarantee (not to mention its global reach), then you might also be interested in its new Committed Use Discount options. If you lock in a certain amount of compute capacity usage for one year, you'll save 20%. If you lock in for three years, you'll save 40%! Cloud Spanner is one of those key differentiators for Google Cloud, so this is very nice to see.
---
Keep up with all things GCP
Want to keep up with all things GCP? Follow ACG on Twitter and Facebook, subscribe to A Cloud Guru on YouTube for monthly GCP updates, and join the conversation on Discord.
Looking to learn more about cloud and GCP? Check out our rotating line-up of free courses, which are updated every month. (There's no credit card required!)