Google Cloud Next 2022 has officially concluded, and this year's conference had a whopping 123 announcements! Not only that, the total runtime of their All Sessions YouTube playlist is over two days and three hours long. Even at triple speed, that's a lot to get through! This post will save you some time by sharing the highlights from Google Cloud Next '22.
We've got a lot to cover, so let's jump in!
---
Accelerate your career
Get started with ACG and transform your career with courses and real hands-on labs in AWS, Microsoft Azure, Google Cloud, and beyond.
---
High-level Next '22 announcements
New Google Cloud regions: Austria, Greece, Norway, South Africa, and Sweden
Well, right off the bat, let's cover Google's announcements one through five. There are new regions coming to Austria, Greece, Norway, South Africa, and Sweden. This brings the total to 48 regions live or announced.
Google and Coinbase partner to support Web3
Google and Coinbase will begin working together! Now, it doesn't really affect us much that Coinbase will be moving its infrastructure to GCP, but I think it's more interesting that Google will begin to accept cryptocurrencies as payment for Google services.
I will add a caveat here because the announcement says this will be for "certain Google Cloud customers", and I would also guess that service prices will be denominated in dollars and converted to crypto at the time of payment. Anyway, in the keynote, Google and Coinbase talked about how this will support innovation in the Web3 ecosystem, so I'm interested to see what comes of it all.
---
---
Business intelligence
Google's entire Business Intelligence platform now called Looker
Looker will be the new unified name for Google's Business Intelligence platform. Data Studio is therefore being renamed to Looker Studio.
New Looker Studio Pro for enterprises and teams, with SLAs
Looker Studio Pro will offer new features for team collaboration and enterprise management. Plus, it includes Service Level Agreements.
Databases
Cloud Bigtable change streams enable downstream replication
In the database space (say that ten times, fast), Cloud Bigtable now offers change streams to enable you to replicate its data to things like BigQuery.
Spanner integration with Vertex AI
And Spanner is getting a smooth integration with Vertex AI so you can write simple SQL statements that use machine learning models.
---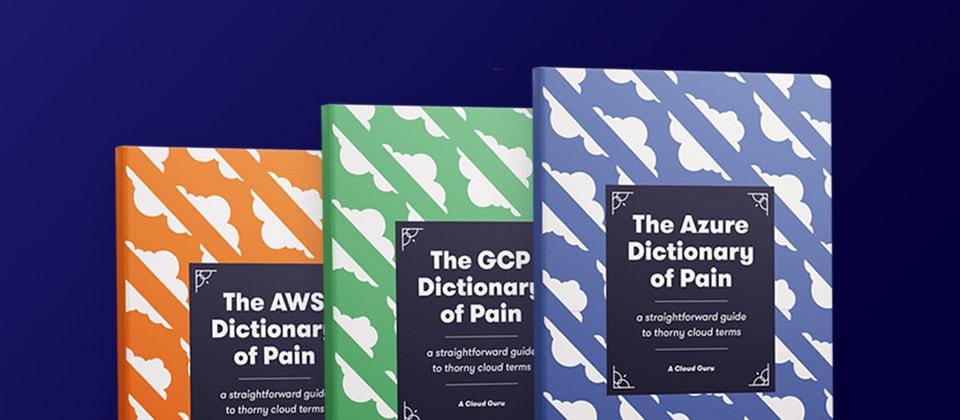 Get the Cloud Dictionary of Pain
Speaking cloud doesn't have to be hard. We analyzed millions of responses to ID the top concepts that trip people up. Grab this cloud guide for succinct definitions of some of the most painful cloud terms.
---
Compute
New processing hardware available on Google Cloud
Google announced a bunch of new processing hardware available on Google Cloud. The best of this list includes:
Networking
C3 virtual machines get 200 Gbps low-latency networking
My first networking highlight ties back into the Compute announcements. In particular, the new C3 virtual machine family features 200 Gbps low-latency networking that can connect to Google's recently-announced Hyperdisk block storage product.
A couple massive Cloud Armor WAF rules updates
Next up, Cloud Armor, and we have some huge ones here. Not only can the machine-learning-based Adaptive Protection automatically deploy its proposed rules – something that led to blocking the biggest Layer 7 DDoS attack ever a few months ago. But, my favorite Cloud Armor announcement is that preconfigured WAF rules are now generally available for the OWASP Top 10 web-app vulnerability risks.
And if you don't immediately know what I mean when I mention OWASP, well, then you're one of today's lucky ten thousand! Because it's worth a few minutes of your time to check out the Open Web Application Security Project and their Top 10 list of vulnerabilities!
---
Developer productivity
Cloud Deploy now supports continuous deployment directly to Cloud Run
Cloud Deploy can now directly target Cloud Run. This one has an accompanying session available to watch that digs into the details further.
New Cloud Run Integrations to more of GCP
Cloud Run Integrations can make it easier to coordinate with other parts of GCP, such as configuring a domain on a Load Balancer, or connecting to a Redis Cache.
Developer security
New Software Delivery Shield product secures software supply chains, incorporates Assured OSS
Google has announced a new Software Delivery Shield product to secure our software supply chains. This incorporates Google's Assured Open Source Software service, which we delved into the importance of in an episode of GCP This Month, a few months back.
New Cloud Workstations product
The next announcement is related to the last one, because Google's new fully managed development environments, Cloud Workstations, are a part of Software Delivery Shield.
Cloud Build officially supports SLSA Level 3 builds
Also tied into this software supply chain stuff, my last highlight in this section is Cloud Build now officially supports SLSA Level 3 builds.
If this interests you and you want to understand it better, then I highly recommend that you check out Kelsey Hightower's recent talk on the matter. As one person commented on that video, it is both "educational and entertaining"!
---
Start building your cloud skills with the Hands-on labs playlist for learning GCP essentials.
---
Data Analytics
BigQuery support for UNstructured data
This announcement is a big deal, because BigQuery will now let you analyze UNstructured and streaming data, too! Google points out that "as much as 90% of all data is considered unstructured", so this could open up the power of BigQuery to handle many more scenarios than before.
BigQuery integration with Apache Spark
And we're still highlighting BigQuery with this next pretty cool announcement. BigQuery is getting a new integrated experience for Apache Spark.
AI and ML
New Translation Hub translates documents, preserving layout and style
Google is celebrated for their Artificial Intelligence and Machine Learning innovations. So, we should expect them to have some great new announcements here too – which they do, with the newly announced Translation Hub. This is a fully managed AI Agent that can translate documents into 135 languages at the click of a button, all while preserving the layout and styling of the document it's given.
Vertex AI Vision makes computer vision AI more accessible
And another thing is the new Vertex AI Vision service. This is a vision-tuned offering of Vertex AI to make it quick to build and set up from scratch an app and supporting tooling. As Google puts it, "the one-stop-shop to build, deploy, and manage a computer vision application."
Management and migration tools
New Dual Run supports mainframe modernization
This announcement is not going to affect most people or organizations, but if you are still dealing with mainframes, at all, then this one's for you! Dual Run is a new offering to let you run mainframe workloads simultaneously on both existing mainframes and on Google Cloud. This means that you can do real-time testing to help you finally cut over and retire your old digital beasts of burden. Send them to a nice server retirement farm!
Carbon Footprint tool now GA
Last but not least, Google's Carbon Footprint tool is now generally available! As Google writes, this "provides granular emissions data for cloud workloads and transparency into the energy scores of Google Cloud regions." And since many people and organizations care a lot about trying to not mess up this one world we've got, this is an important part of doing the next right thing.
---