What's going on in the world of Microsoft Azure this week? In this post, we'll take a look at the new on-demand capacity reservations for Azure VMs (and the difference between Azure on-demand capacity reservations and Azure Reserved instances). Plus, we'll look at new updates to Azure Firewall and a bit of good cloud-related news out of Australia. All that and more — but mostly just that — below. Read on!
On-demand capacity reservations for Azure Virtual Machines now in public preview
Until now, the only way to obtain a service level agreement (SLA) for Azure Virtual Machines capacity has been to deploy actual virtual machines (VM), whether running or stopped. This can create all sorts of overhead for using the VMs. For example, if they are in use, and you need them for a more critical purpose. Or if you don't use them, but need to keep them up to date and more.
---
Save up to $89 for a limited time
Grab a gold medal-winning offer on ACG. Sign up, save, and start mastering the skills that will drive your career.
---
The new on-demand capacity reservations for Azure VMs means you can reserve the capacity, without having to create the VMs then and there. It provides a lot more flexibility within the same SLAs you are used to.
You might be wondering, "How is this different from reserved instances, which have been around for years?"
Reserved instances are much much cheaper to run, but you aren't guaranteed capacity and you have to commit for 1–3 years.
Reserved capacity is pay-as-you-go pricing, capacity is guaranteed, and there is no commitment.
On-demand capacity reservations for Azure Virtual Machines out now in public preview.
---
There's never been a better time to develop cloud skills in Microsoft Azure and level up your career. Find out what Azure cloud certification is right for you!
---
Good cloud news! Infosys, Microsoft migrate Ausgrid's infrastructure to Azure
Now, for something different, I wanted to share a great example of Azure and cloud computing making things better for the people in my backyard here in Australia. (Well, not my actual backayrd. But, you know..)
The Australian electricity provider Ausgrid have made an agreement with Microsoft Azure and Infosys to migrate their infrastructure onto Azure. That is not a big deal as such, I mean lots of companies migrate to Azure all the time, but this is a major utility company. If their system goes down, four million Aussies are affected, and that could mean disaster for systems and devices that support critical infrastructure.
The fact that Ausgrid is putting all their infrastructure eggs in the cloud basket is a big tip of the hat to the maturity and reliability of the cloud and Azure. In fact, Ausgrid says this move is in part to make their systems more resilient. Well done, Ausgrid and Azure!
---
Interested in upscaling or beginning your journey with Cloud Architecture? A Cloud Guru's Azure Cloud Architect Learning Paths offers custom courses fit for beginners and advanced gurus!
---
Boost your network security with new updates to Azure Firewall
Ah, the good old firewall. One of the services that have been around the longest both on the ground and in the cloud. Old doesn't mean obsolete though.
This week, more new features and updates were added to Azure Firewall:
Azure Firewall supports US West 3, Jio India West, and Brazil Southeast.
Auto-generated self-signed certificates for Azure Firewall Premium SKU for non-production deployments.
Secure Hub now supports Availability Zones (very cool)
Deploy Azure Firewall without public IP in Forced Tunnel mode
Configure pre-existing Azure Firewalls in Force Tunnel mode using stop or start commands
Free tacos if you deploy Azure Firewall on first Tuesday of the month. (Okay, I made that last one up. Would be nice though.)
Get all the details about these new features and updates here.
That's all for this week!
Did you know A Cloud Guru offers a free plan? It gives you access to a roasting list… wait, sorry — I really need to eat before working on these — a rotating list of free courses and quizzes each month. And you don't even need a credit card to sign up. It's free. Try it out!
As we say on the A Cloud Guru team when we struggle to reserve enough capacity to edit each week's video content without getting a huge bill at the end of the month: "Seek and you shall cloud". See you next week, and keep being awesome, cloud gurus!
Want to keep up with all things cloud? Subscribe to A Cloud Guru on YouTube for weekly Microsoft Azure news (plus news from those other cloud providers too). You can also like us on Facebook, follow us on Twitter, or join the conversation on Discord!
---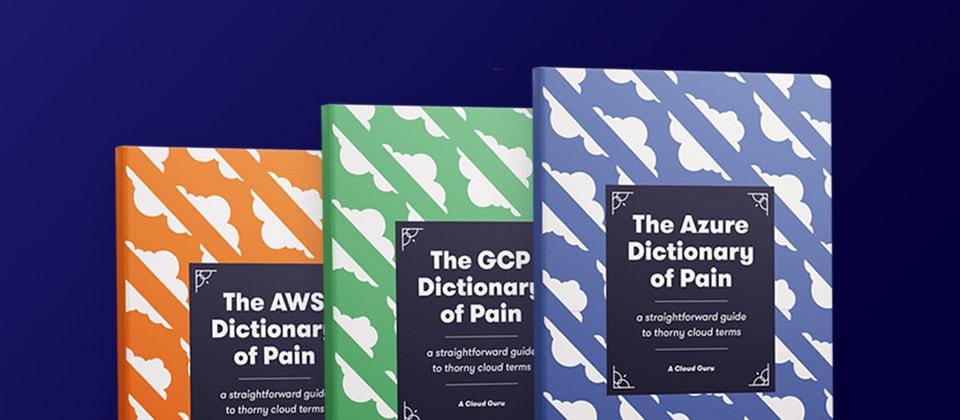 Get the Azure Cloud Dictionary of Pain
Speaking cloud doesn't have to be hard. We analyzed millions of responses to ID the top concepts that trip people up. Grab this cloud guide for succinct definitions of some of the most painful terms in Azure.