Amazon Web Services (AWS) certifications can open the door to many top-paying careers in IT. But once you've passed your AWS certification exam, exactly which AWS jobs are you qualified for? In this post, we'll explore a few jobs you may be able to land with an AWS certification.
---
Accelerate your career
Get started with ACG and transform your career with courses and real hands-on labs in AWS, Microsoft Azure, Google Cloud, and beyond.
---
But before we get started, a disclaimer: There's real value in AWS certifications. But it's important to be realistic about what certs are and aren't.
OK. With that out of the way…
What jobs can you get with AWS certifications?
There's a wide range of job opportunities and career paths available to people with AWS expertise. Let's take a look at some of them, along with U.S. salary estimates courtesy of ZipRecruiter and Glassdoor.
1. Cloud Architect
Average yearly salary: $148,000-$158,000 USD
What is a cloud architect? Just one of the hottest jobs in tech.
AWS Architects, AWS Cloud Architects, and AWS solutions architects spend their time architecting, building, and maintaining highly available, cost-efficient, and scalable AWS cloud environments. They also make recommendations regarding AWS toolsets and keep up with the latest in cloud computing.
Professional AWS cloud architects deliver technical architectures and lead implementation efforts, ensuring new technologies are successfully integrated into customer environments. This role works directly with customers and engineers, providing both technical leadership and an interface with client-side stakeholders.
Check out our video "So You Want To Be a Cloud Architect" for more insight.
2. Cloud Developer
Average yearly salary: $132,000 USD
An AWS Developer builds software services and enterprise-level applications. Generally, previous experience working as a software developer and a working knowledge of the most common cloud orchestration tools is required to get and succeed at an AWS cloud developer job.
Check out our video "So You Want To Be a Cloud Developer" for more insight.
3. Cloud Systems Administrator
Average yearly salary: $97,000-$107,000 USD
A Cloud Systems Administrator, or AWS SysOps administrator, is responsible for the effective provisioning, installation/configuration, operation, and maintenance of virtual systems, software, and related infrastructures. They also maintain analytics software and build dashboards for reporting.
4. Cloud DevOps Engineer
Average yearly salary: $118,000-$138,000 USD
AWS DevOps engineers design AWS cloud solutions that impact and improve the business. They also perform server maintenance and implement any debugging or patching that may be necessary. Among other DevOps things!
Check out "So You Want To Be A DevOps Engineer" for more.
---
Automating AWS Cost Optimization
Using AWS cost-effectively can be a challenge. In this free, on-demand webinar, you'll get an overview of AWS cost-optimization tools and strategies, like data storage optimization.
---
5. Cloud Security Engineer
Average yearly salary: $132,000-$152,000 USD
Cloud security engineers provide security for AWS systems, protect sensitive and confidential data, and ensure regulatory compliance by designing and implementing security controls according to the latest security best practices.
Think you want to be a security engineer? Watch "So You Want To Be a Security Engineer" for more.
6. Cloud Network Engineer
Average yearly salary: $107,000-$127,000 USD
Cloud network specialists, engineers, and architects help organizations successfully design, build, and maintain cloud-native and hybrid networking infrastructures, including integrating existing networks with AWS cloud resources.
7. Cloud Data Architect
Average yearly salary: $130,000-$140,000 USD
Cloud data architects and data engineers may be cloud database administrators or data analytics professionals who know how to leverage AWS database resources, technologies, and services to unlock the value of enterprise data.
Watch "So You Want To Be a Data Engineer" for more.
8. Cloud Consultant
Average yearly salary: $104,000-$124,000
Cloud consultants provide organizations with technical expertise and strategy in designing and deploying AWS cloud solutions or in consulting on specific issues such as performance, security, or data migration.
Getting a job after getting an AWS certification
The field of cloud computing will continue to grow and even more different types of jobs will surface in the future.
Through studying and practice, any of the listed jobs could becoming available to you if you pass your AWS certification exams. Educating yourself on AWS concepts plays a key role in furthering your career and receiving not only a higher salary, but a more engaging position.
Ready to begin your cloud career? Develop your cloud skills and take the next step with A Cloud Guru's certification prep courses.
More about AWS careers and opportunities
---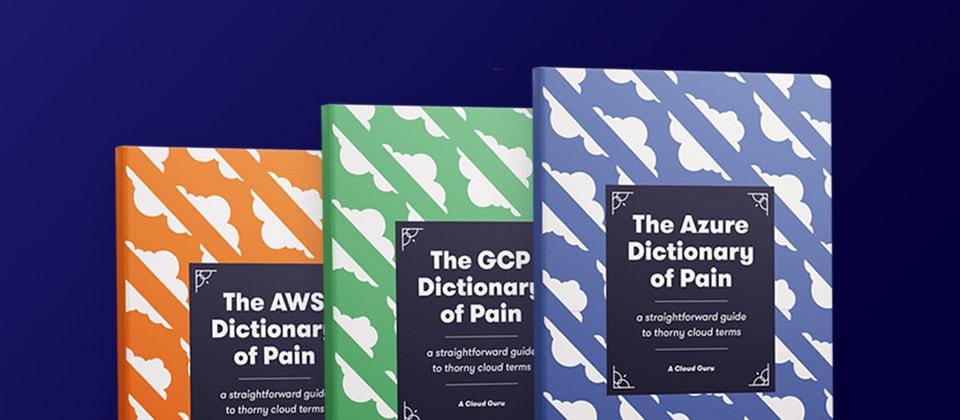 Get the Cloud Dictionary of Pain
Speaking cloud doesn't have to be hard. We analyzed millions of responses to ID the top concepts that trip people up. Grab this cloud guide for succinct definitions of some of the most painful cloud terms.