Congratulations, you've decided to learn Azure! You might be at the start of your cloud learning journey, or a tech professional upskilling for a new role. Whatever the reason, you've probably asked yourself at least once: "What Azure jobs are available to me with an Azure certification?" And let's be honest — you're also probably wondering about the salary range, too.
In this post, we'll explore some of the more popular Azure jobs and their average salaries (care of Glassdoor), which could be your next step after completing an Azure certification.
Now it's worth noting that cloud certifications don't automatically guarantee you a job – hands-on experience is always important. But they can help get your foot in the door, and perhaps jump-start your cloud career.
Now, on to the jobs!
---
Accelerate your career
Get started with ACG and transform your career with courses and real hands-on labs in AWS, Microsoft Azure, Google Cloud, and beyond.
---
What jobs can you get with Azure certifications?
1. Cloud Developer
Average yearly salary: $103,919 USD
Azure Cloud Developers are creators! They build applications that run on the cloud. Their day is spent coding, debugging, and designing systems and solutions based on customer needs. Generally, they have a background in software development and an understanding of cloud orchestration tools.
For more information, we recommend watching the video "So You Want To Be a Cloud Developer".
2. Cloud Architect
Average yearly salary: $143,943 USD
It's still one of the hottest jobs in tech (with a salary to match). But what exactly is a Cloud Architect?
Well, Azure Cloud Architects (Also known as Azure Solutions Architects) are the architects (shocker, right?) They design, implement and manage cloud infrastructure, depending on the unique needs of a company. This focus on specific context means that listening and communication are key soft skills for this role.
Cloud Architects need to have a knowledge of all things cloud, because they're the beacon of cloud best practice within an organization. From overseeing the setup of the cloud infrastructure to recommending which of the latest Azure toolkits to use, they're always thinking about how things should look and taking the organization with them.
3. Cloud DevOps Engineer
Average yearly salary: $110,821 USD
Azure DevOps Engineers are the movers and shakers! They design and implement DevOps practices to improve the development cycle, including CI/CD architecture, version control, configuration management, build, release and testing…amongst other things!
For more information, take a look at "So You Want To Be A DevOps Engineer".
4. Cloud Systems Engineer
Average yearly salary: $101,882 USD
Azure Cloud Systems Engineers are the people that keep the lights on. More specifically, they are responsible for managing the systems and infrastructure day-to-day. This includes monitoring and resolving issues, patching, testing and troubleshooting. They also assist people in other roles — such as Cloud Architects — in implementing solutions.
5. Cloud Security Engineer
Average yearly salary: $121,329 USD
Azure Cloud Security Engineers are the defenders! Security isn't going out of fashion anytime soon, so this is also a popular career choice. Proactively keeping systems safe, securing confidential and sensitive information, and ensuring regulatory compliance is all in a day's work for security engineers.
For more information, take a look at "So You Want To Be a Security Engineer".
6. Cloud Consultant
Average yearly salary: $109,873 USD
Azure Cloud Consultants are the communicators — this means they enjoy talking the talk. They need a good understanding of cloud platforms, systems and migration since they're the ones companies go to for advice on finding the right design and architecture for their needs. They may also be implementing and maintaining these systems, which brings this role closer in line with some of the others previously mentioned.
How to get an Azure job after getting an Azure certification
The cloud computing industry is not showing any signs of slowing down, so these roles will be in demand for the foreseeable future.
Studying and practice are key, and by applying yourself to both of these, any of these jobs could eventually be yours! Educating yourself on Azure concepts plays a key role in furthering your career and receiving not only a higher salary, but a more engaging position.
Ready to begin your cloud career? Develop your cloud skills and take the next step with A Cloud Guru's certification prep courses.
More about AWS careers and opportunities
---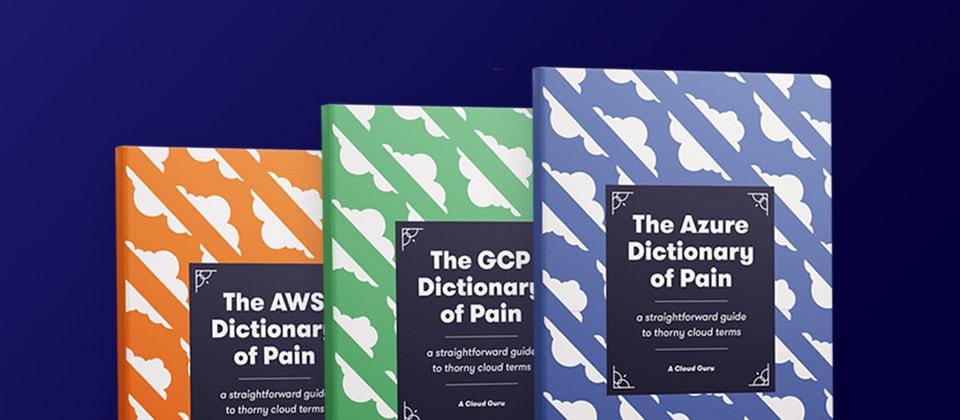 Get the Cloud Dictionary of Pain
Speaking cloud doesn't have to be hard. We analyzed millions of responses to ID the top concepts that trip people up. Grab this cloud guide for succinct definitions of some of the most painful cloud terms.