In this post, we take a playful look at a few of the Google Cloud Platform (GCP) services that can make your migration easier.
We at the Get Cloud Power (GCP) Moving Company know what it's like to make a big move. There's a lot of preparation before, a lot of stress during, and a lot of worry after that everything might not work out in the new place. Not to worry! We've got your back, no matter what you need to move. Here's our top 5 recommendations for you to consider.
---
Your keys to a better career
Get started with ACG today to transform your career with courses and real hands-on labs in AWS, Microsoft Azure, Google Cloud, and beyond.
---
1. Database Migration Service
So, you say you've got a bunch of structured data sitting around and you want to put it in a bright, shiny new home to make it easier to access and grow if necessary. 
No matter if your data is in MySQL, PostgreSQL, or SQL Server format, GCP's Database Migration Service will take the migraine out of your migration. This service promises minimal downtime through its continuous data replication, so there's no need for stop and go—just go! 
2. Dataflow
We know that some folks like to make a change when they make a move. You might have heaps of data in its original document format, and you've decided that it's time to pull out the important bits, whip it into a fancy fresh shape, and put it through its paces. In other words, you want to extract, transform, and load that biz-critical data.
Well, we have just the GCP service to flow that data exactly through the pipeline you want: Dataflow! Best of all, Dataflow works the way you want to work whether you need to convert a batch of existing data or stream in some just-baked. 
3. GCP Migrate for Compute Engine
What's that you say? You don't have just data to move, you have entire virtual machines? Or maybe they are actual on-premises apps you want to convert to virtual workloads and take advantage of all that the cloud has to offer?
Well, then the GCP Migrate for Compute Engine is precisely what the disk doctor ordered. And don't worry, your production workloads and data are safe with us and we have the pre-validation and test-clone capability to prove it!
---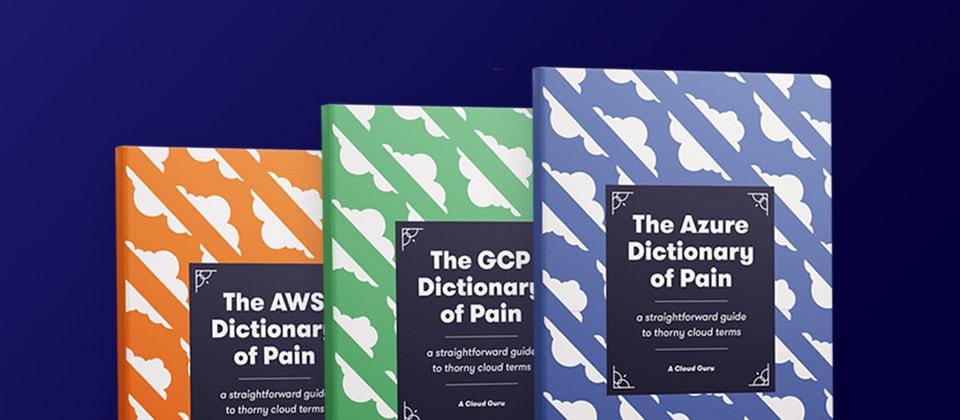 Get the Cloud Dictionary of Pain
Speaking cloud doesn't have to be hard. We analyzed millions of responses to ID the top concepts that trip people up. Grab this cloud guide for succinct definitions of some of the most painful cloud terms.
---
4. VMware Engine
But maybe you're happy with the way your VMware set-up is set up and you just want to lift-and-shift all that VMware goodness cloud-ward? Then you, my friend, are in luck!
GCP's VMware Engine provides all the hardware and VMware licenses you'll need to run in a dedicated VMware Software-Defined Data Center on Google Cloud. Whether you're looking to migrate an entire data center, establish a disaster recovery environment, or ramp up your high-performance apps, VMware Engine is ready to vroom.
5. Migrate for Anthos and GKE
Ah, I see that you have far more than a straight-forward one-to-one migration in mind: you want to modernize not only your infrastructure but your applications as well. That's great forward thinking that Migrate for Anthos and GKE can make a reality.
Use Migrate for Anthos and GKE to convert your VM-based workloads to container-based ones that run on Kubernetes and other knative services such as Cloud Run. What's more is that there is no guess-work involved; the service's fit assessment tool will evaluate your desired workloads for container compatibility and let you know the possibilities.
Learn more about cloud architecture
No matter what you need to migrate—structured data, transformed data, VMs, VMware, or modernized workloads—the Get Cloud Power Moving Company is ready to roll up its virtual sleeves and get to work! Learn all about it in the Google Certified Professional Cloud Architect course!
Start a free trial or check out this month's free cloud training. You can also subscribe to A Cloud Guru on YouTube for weekly cloud news, like us on Facebook, follow us on Twitter, and join the conversation on Discord.